MEET SOURMASH
SOURMASH is an accomplished group of musicians hailing from Pennsylvania, USA. Initially assembled to pay tribute to the guitar-driven songs of southern rock; the band has evolved into a true, original rock and roll act. With the influences of blues, southern and classic rock; Sourmash is out to prove that Rock & Roll is alive and well.

This award-winning band has been recognized both regionally and nationally for music and musicianship. In 2012, Sourmash was named Pick of the Week by Clayton USA. Touch Tunes Jukebox listed Sourmash as a Breakout Band in 2015. The Pittsburgh City Paper's Face The Music voted Sourmash as the People's Choice Winner of 2017. Nominated in multiple categories in multiple years for Pittsburgh Music Awards; Sourmash brought home the Song of the Year Award for Country Girl. Additionally, Tim Henry won Best Vocalist twice and Dave Stanoszek was voted Best Bassist.

Sourmash has become a very popular act in the northeastern US over the last several years with a continually growing fan base. Comprised of avid motorcyclists that ride to many of their show; Sourmash is a favorite for festivals and regional motorcycle rallies and is touted as the Baddest Biker Band on the Planet.

The debut album from Sourmash - First Shot, has been building a lot of momentum since its release in 2015. Sales have reached from coast to coast in the US, as well as, Europe, Brazil, Japan, Australia and New Zealand. Songs from the album have been aired nationally on SiriusXM, in several radio markets, in film and national network TV. Even though the music is flat-out rock and roll; the Sourmash album has great crossover appeal in rock, country and blues venues. Sourmash is distributed Nationally through AMI and TouchTunes Jukeboxes; is being heard across North America on Sirius/XM Radio; and is heard Internationally in film, TV, radio and through album sales and all streaming services.

The powerful Sourmash performances showcase the band's depth as performers and musical ability. From the time the entire band rides their motorcycles to the stage, the swagger and talent is apparent. Tim Henry is a monster on stage. His vocals are powerful, gritty and yet smooth when they need to be. Tim commands the stage with a strong, comfortable energy and a charisma that is both captivating and inviting to the audience. Matt Knapp and Dave Stanoszek are the thunderous rhythm section of the band. They are cool, calm and controlled on stage. Nick Farine and Tim Henry are players' players. They are masters of their craft and consistently deliver dazzling dual guitar licks at every performance. The highlight of the show however, is the participation of the crowd. Whether the audience is dancing, singing along, or shouting "Hell Yeah!" – It is that energy that keeps Sourmash alive.
"Well worth looking into these So I have been researching IEM's for a while and I've looked at Sennheiser, Shure, and Audio-Technica but for some reason I always came back to looking at these. For a while they were only special order from my preferred supplier and were non-returnable. Well that scared the hell out of me because I could not find many reviews on them and I didn't want to risk wasting $$$... When they started to stock these I decided to take the chance and ordered it. Now mind you.. I had an off brand IEM system that I used and had already upgraded to Westone UM20 Pro Dual Driver ear buds so I can't tell you what the ones that came with the unit sound like. To get started I basically used my X-32 and a multi-track recording as a virtual sound check to get my initial mix and I was blown away. It was like a concert in my head. The highs were crisp, the lows were warm, and the stereo separation was fantastic. I am a bassist in a band and really needed to have some low end so I can hear the kick and bass guitar. I've since used these live and I have not been disappointed, there has been no dropout issues or the dreaded zipper sound that sometimes plague in ear systems. One thing to note…the low power setting was fine for me. I felt that the high power was just to much as I could only set the volume at like 20%. On the low power setting I have the volume around 50% which gives me more control up or down. I don't have a high dollar IEM System so I can't do an A-B comparison, But I am totally happy with the sound of these. Would I recommend this system…yes If I had to do it over would I buy it again…yes."
-Dave Stanoszek
Official Website
---
Band Members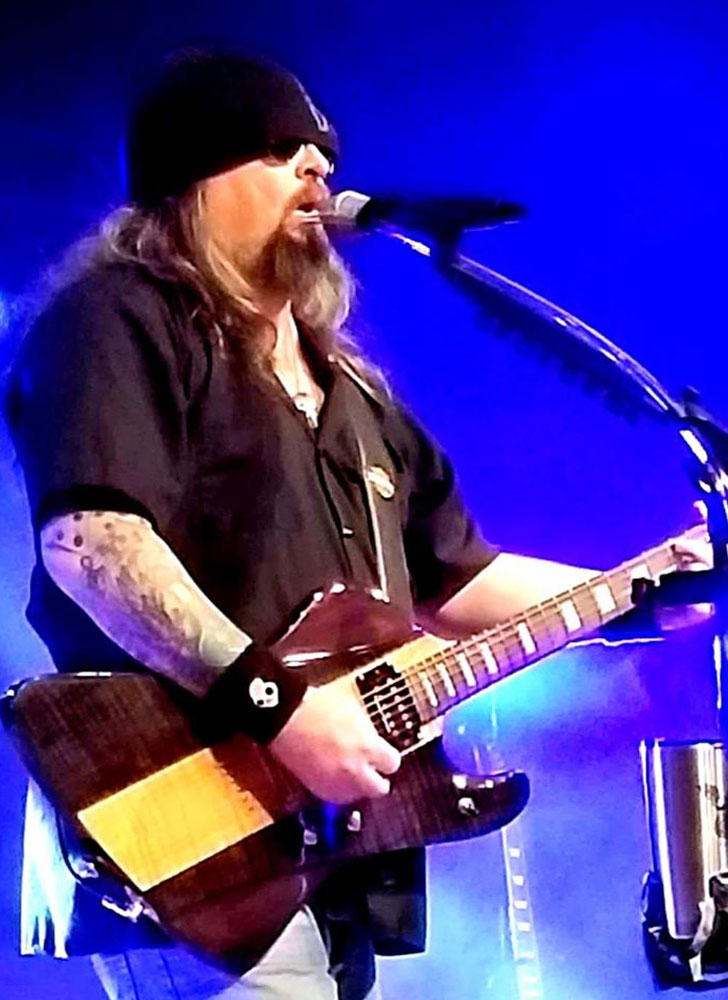 Tim Henry
Vocals/Guitar/Mandolin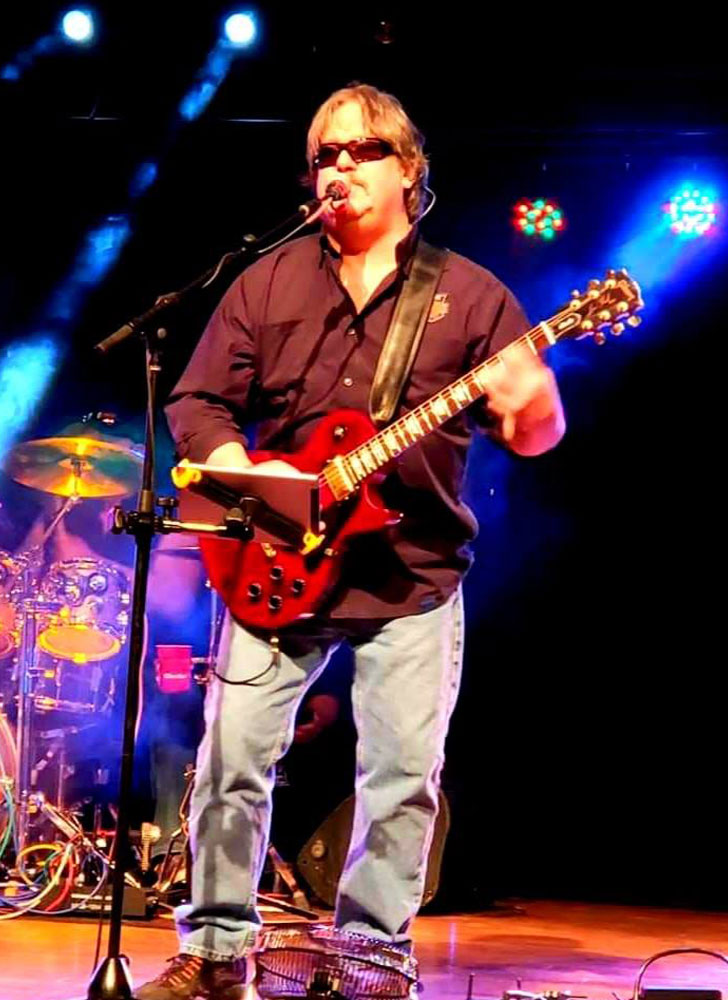 Nick Farine
Guitar, Vocals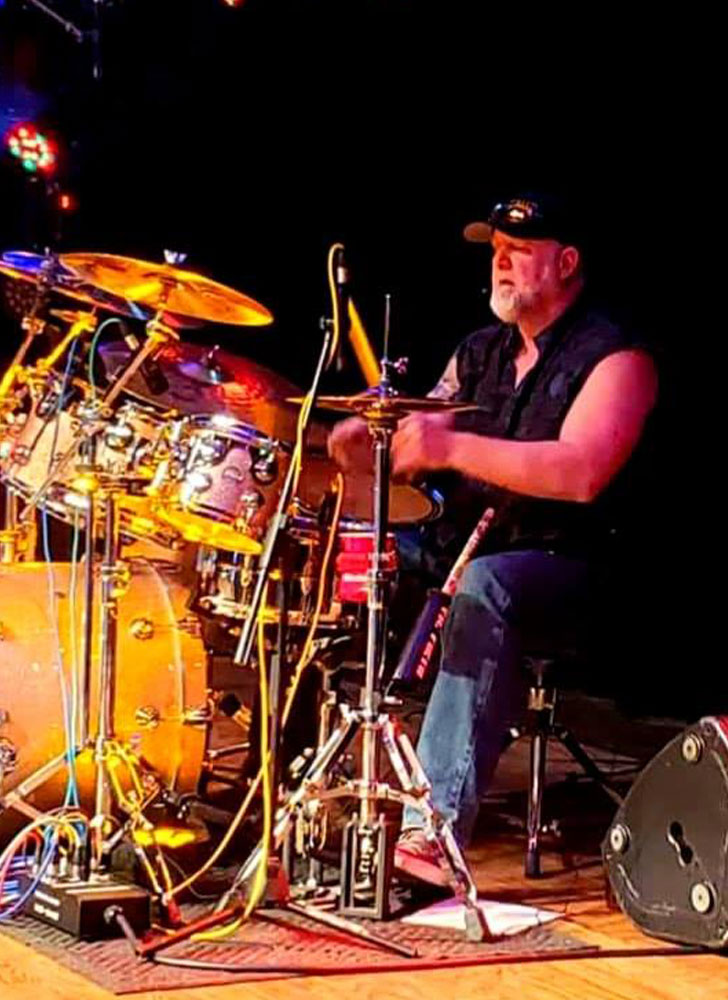 Matt Knapp
Drums/Fiddle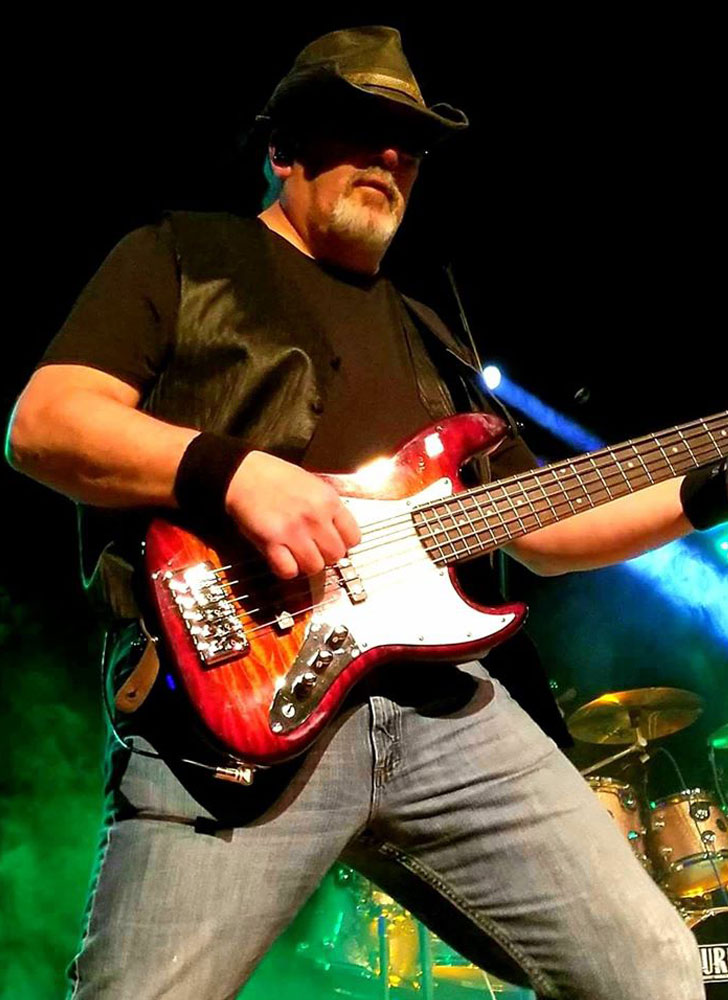 Dave Stanoszek
Bass
---
---