MEET FAITH IN THE FALLEN
Faith in the Fallen's current lineup (Dan Dobbertin, Scott Guzik, Guy Schingoethe, Charles Bacani, James Pape) has been together since January, 2013.
Faith in the Fallen aspire to be one of the top original rock bands playing in Chicago and a part of a vibrant, supportive rock scene that collectively raises up its community and brings new attention to the incredible wealth of talented Hard Rock and Metal music coming out of Illinois and the Midwest.
For Faith in the Fallen, it's pretty simple. We want to create inspired, original rock music. Period. We're five family guys living in Chicago's south / southwest region with a passion for writing and playing music and finding time in our busy lives to continue rocking. If you live in Chicago and love Hard Rock and Roll—we're YOUR local band. Turn to the person, next to you—that's us. We rock for you and because it's what we love to do. Join us in bringing hard rock back to life in Chicago and Chicagoland's south side. And make sure we hook up for a beer and shot after the show.
MORE ABOUT FAITH IN THE FALLEN
James Pape, Lead Guitar / Back Up Vocals: Prepare for a space launch, because you have never seen a guy shred like this unless you paid for a ticket at All State Arena. His playing style is inspired by Van Halen, Dream Theater, and Steve Vai, among others, Jim's lead guitar adds its own voice into the mix.
Dan Dobbertin, Rhythm Guitar: One of the Founding Members of Faith in the Fallen responsible for bringing the current line up together along with bass player Scott. Dan lays a solid rhythm and takes a lot of his inspiration from bands like Avenged Sevenfold, Coheed and Cambria, Creed, and Alter Bridge.
Guy Schingoethe, Vocals & Keys: Your chunky MC for the evening. A trained professional actor and Second City improviser that knows how to connect with an audience or at least piss off a few boyfriends. And you'll be pleasantly surprised to hear that he can sing too.
Scott Guzik, Bass / Back Up Vocals: The other founding member bringing broad shouldered bass lines that provide a powerful backbone to every tune. Scott brings a country sensibility to his playing style and introduces the low-end to your soul.
Charles Bacani, Drums: Rounding out FITF's lineup is Charles. A punk / metal inspired drummer that blazes a trail for all of the band's original music. Charles has played in a number of other bands including, CHOAG, Lightpost, Tungsten, Gone All Summer and Capital Eye. He gets hearts thumping with an intense backbeat and death defying fills.
Official Website
---
Band Members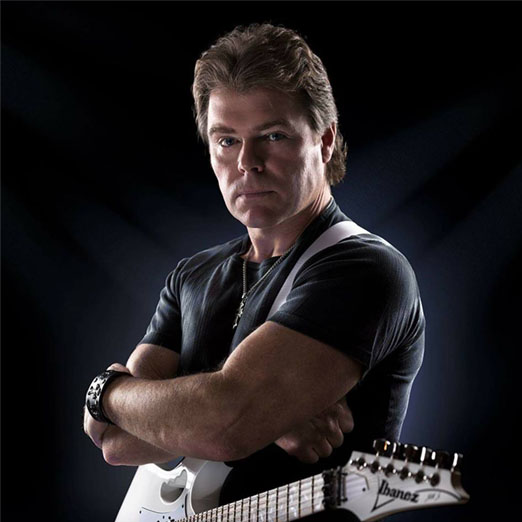 James Pape
Lead Guitar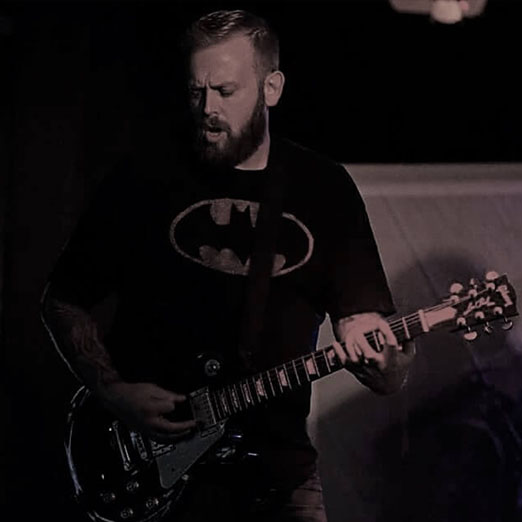 Dan Dobbertin
Rhythm Guitar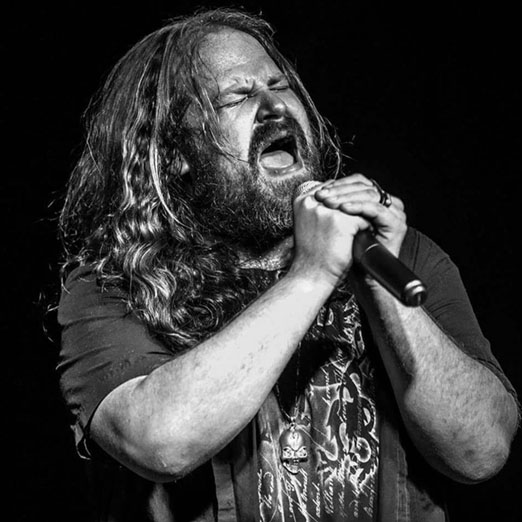 Guy Schingoethe
Vocals & Keys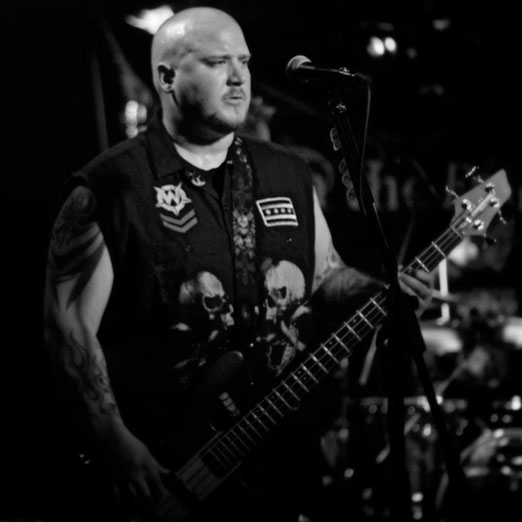 Scott Guzik
Bass Guitar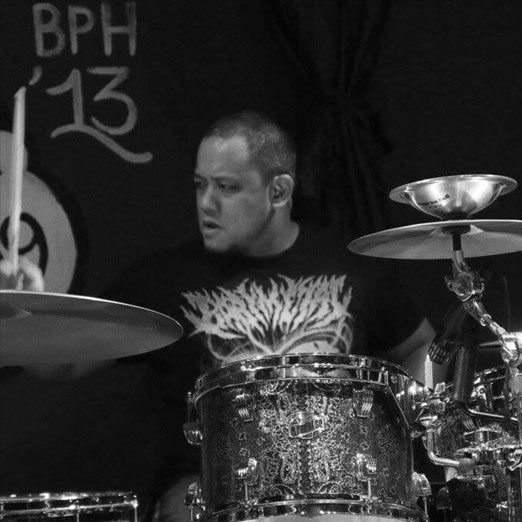 Charles Bacani
Lead Drummer
---
---